Integrate Tectonix Into
Any Environment
Whether you are looking to install Tectonix fully on-premise, operate completely cloud-native, or integrate in a hybrid model, our visualization software can adapt to your specific deployment needs.
Talk to our team of seasoned integration experts today to learn more about how Tectonix can add immediate value to your organization.
Get In Touch
Leverage Our Engine or Full SaaS Solution

Engine-Only Integration
Supercharge your existing front-end mapping tools with the world's most powerful big data engine.
API-driven connections to modern mapping tools
Compute power to map 100+ Billion records interactively
Integration support from world-class engineers

Full-Service SaaS Platform
Leverage the end-to-end big data visualization solution to garner unprecedented insights.
Custom-built graphic UI backed by our world-class engine
Ingest and map any data of any scale and complexity
Run a myriad of queries on the fly and export findings easily
Set up Bare Metal or Cloud Native
We understand that to truly make big data mapping as accessible as possible, we needed to make deployment flexible, simple and secure. That is why we offer a variety of setup options depending on your organization's needs: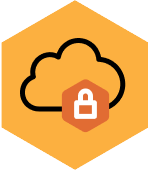 Cloud-Native Deployment
Simply provide Tectonix with access to your data of choice and we'll do the rest. Our team handles ingest, formatting and cloud storage using industry-best security and management practices. From there, simply login and begin exploring your data immediately from a simple and secure web app.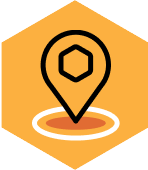 On Premise Integration
Meet with our team of seasoned geospatial engineers who will help easily install and onboard Tectonix into your on-site ecosystem. The flexible nature of the Tectonix engine allows for seamless integration with nearly any tech stack, backed by world-class security and privacy considerations.
Talk To Our Team Now
Get in touch to discuss your specific integration needs and schedule a platform demo now.
Let's Talk