Unlocking the True Potential
of Satellite Observation
While Earth observation has been steadily evolving since the 1960's, the trajectory of satellite technology has massively accelerated in just the past few years. This incredible progress in how we are using space-based technologies to monitor our planet means organizations in a variety of industries now have an unprecedented array of data at their disposal — they just need the right tools to garner the complex insights that data holds.
The Tectonix platform is uniquely built to handle both the massive, multi-billion record scale of space-based sensor data, and the intricate complexities of its attributes.
Request A Demo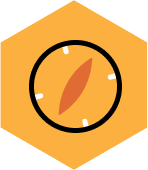 A Decision Engine
Without Limits
Interactively explore satellite data of any scale, any schema, any complexity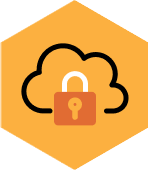 Analyze Our World
In Near Real Time
Work with our world-class engineers to bring streaming global insights to life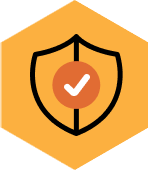 Multi-layered Analysis
On Demand
Fire up multi-billion record clusters on-the-fly and layer diverse datasets with ease
Better Data Collection Demands Better Data Analysis
With capabilities like Synthetic Aperture Radar (SAR), Light Detection and Ranging (LIDAR), and Satellite AIS becoming more powerful and precise every day, traditional analysis tools are struggling to keep up. Tectonix was specifically built to manage incredibly large and complex data streams, and can scale nearly infinitely along with your data needs.

Detect Patterns or Anomalies
in Seconds, Not Hours
The core goal behind active sensor image capture is to alleviate traditional blockers of precision insights. For satellites, these can be things like poor weather conditions, lack of illumination or low resolution. Likewise, traditional data analysis tools have created artificial barriers through high latency, slow ingest, or cost-prohibitive technology — Tectonix removes all of these barriers through a unique, efficient architecture.

Deploy Immediately and
Analyze in Near Real Time
Because Tectonix is built on a pure CPU-backed infrastructure that leverages every ounce of cloud processing power, the platform is extremely elastic. That means an ingest pipeline can be set up to stream data in near real time (no matter the scale) and your team can begin finding answers immediately — with no need to invest in expensive hardware.

Experience Truly Interactive,
On-Demand Analysis
Whether you are using satellite data to defend communities from threats, enhance business intelligence, or drive smarter innovation in your field, Tectonix gives you access to supercomputing power on demand. Fire up stacks in minutes, query billions of records in seconds, and layer any datasets to uncover a wealth of rich, cost-effective insights daily.
See How Tectonix can Fortify
Your Analytics Operations
If you are ready to transform the way your organization garners insights from space imagery and large-scale satellite data feeds, Tectonix can help.
Talk to our team today to discuss both full-service and engine integration options and schedule a custom demo of the Tectonix platform.
Contact Our Team