Tectonix Vision (SaaS)
The Vision platform is a custom-built UI solution backed by the Tectonix engine that offers a ready-to-use window into your data — with no development work required. Explore your data in a highly flexible, dynamic environment with dozens of built-in capabilities, and garner complex insights in a matter of minutes, no matter the scale of your data.
Trend Analysis at Scale
Start with a bird's eye view of your data no matter its size and slice down to find critical insights in seconds.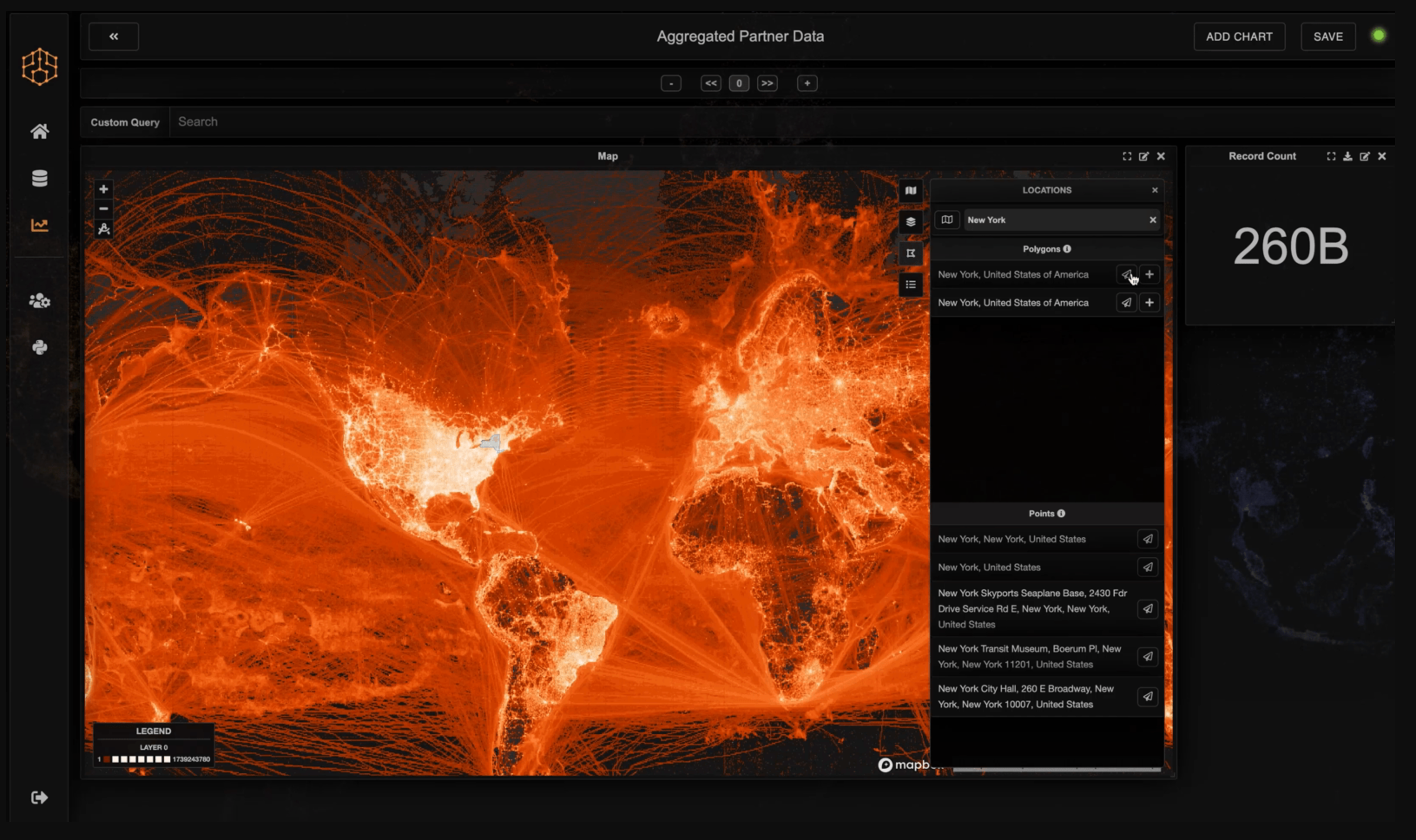 Limitless Cohort Tracking
Select any criteria set and see instantly the true footprint of a given cohort — even worldwide.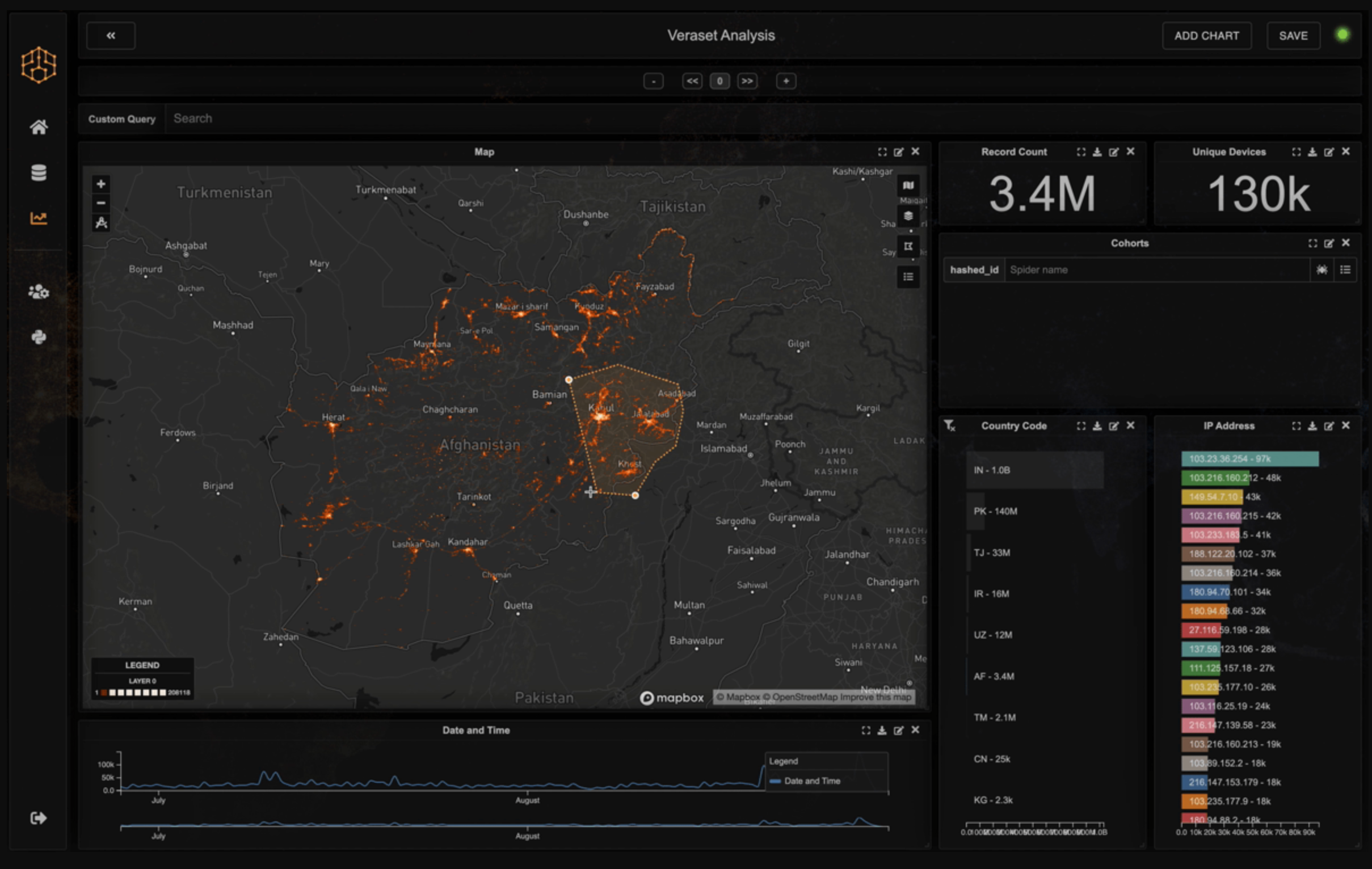 Dynamic Filtering by Any Attribute
Every field is indexed and full-text search is supported, allowing for full query flexibility in map requests.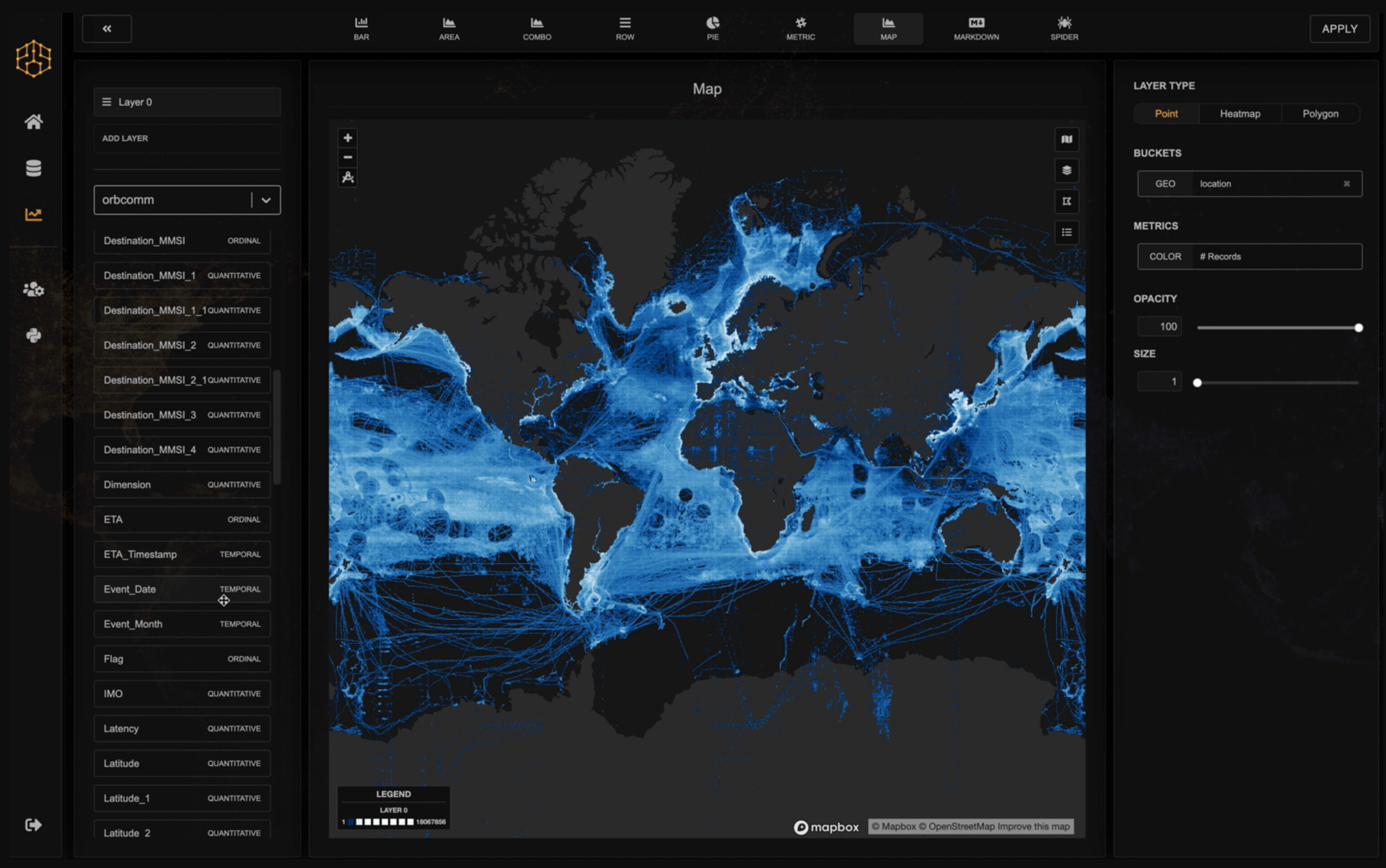 Layered Analysis Made Simple
Discover complex correlations and critical overlaps through user-friendly, multi-layered dashboards.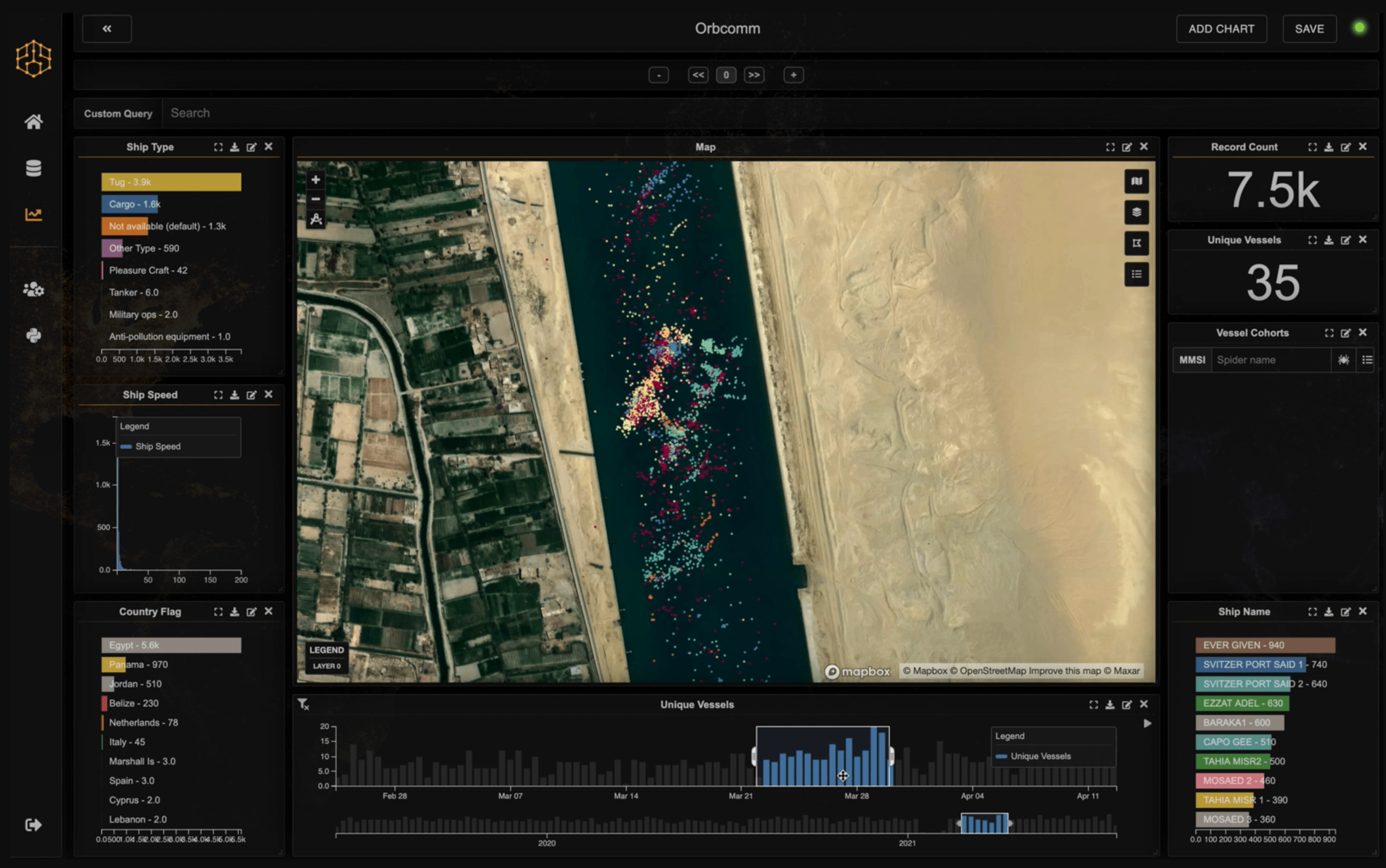 Built-In Presentation Tools
Create dynamic, engaging walkthroughs of your analysis using Tectonix Vision Storyboards.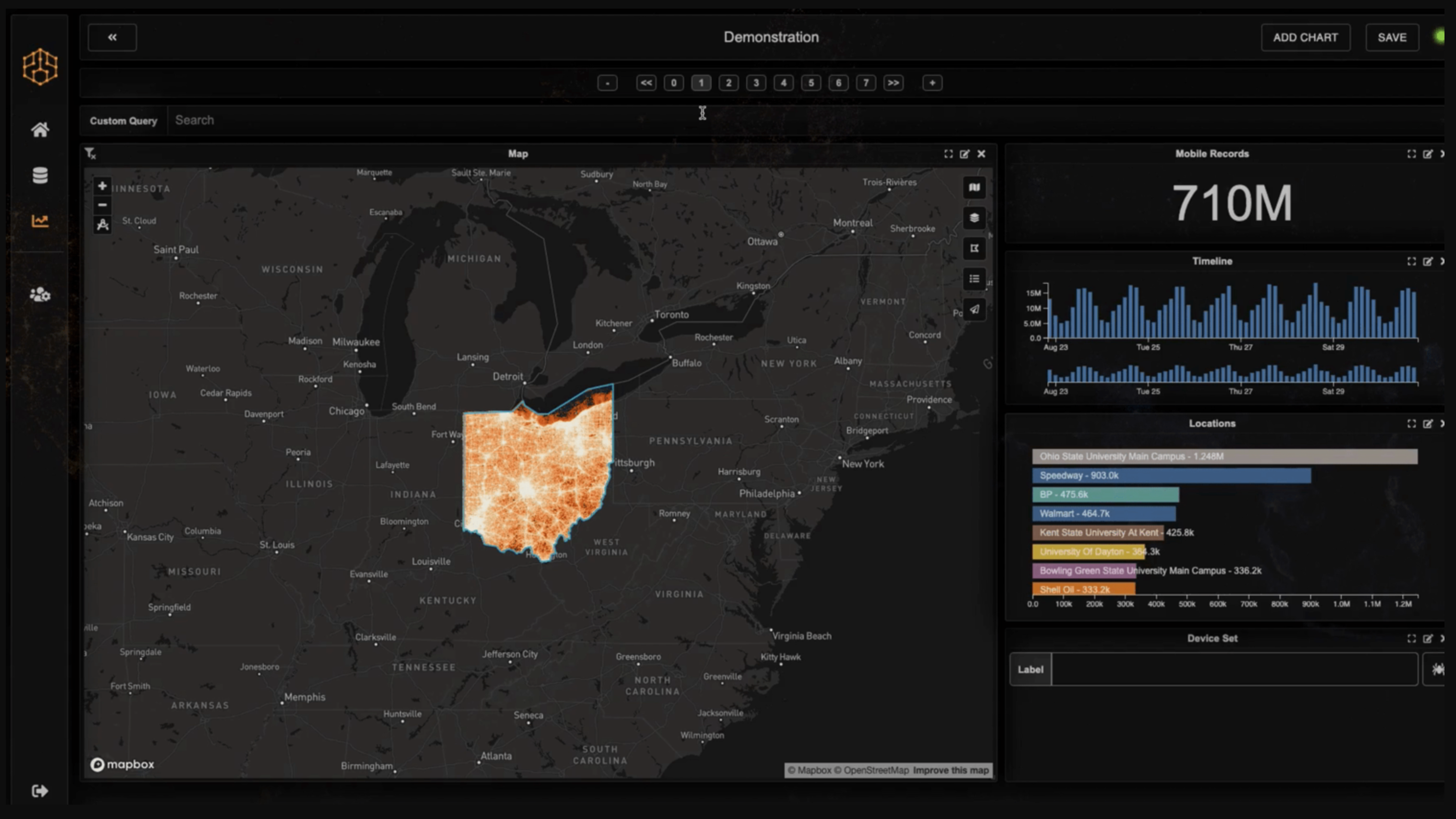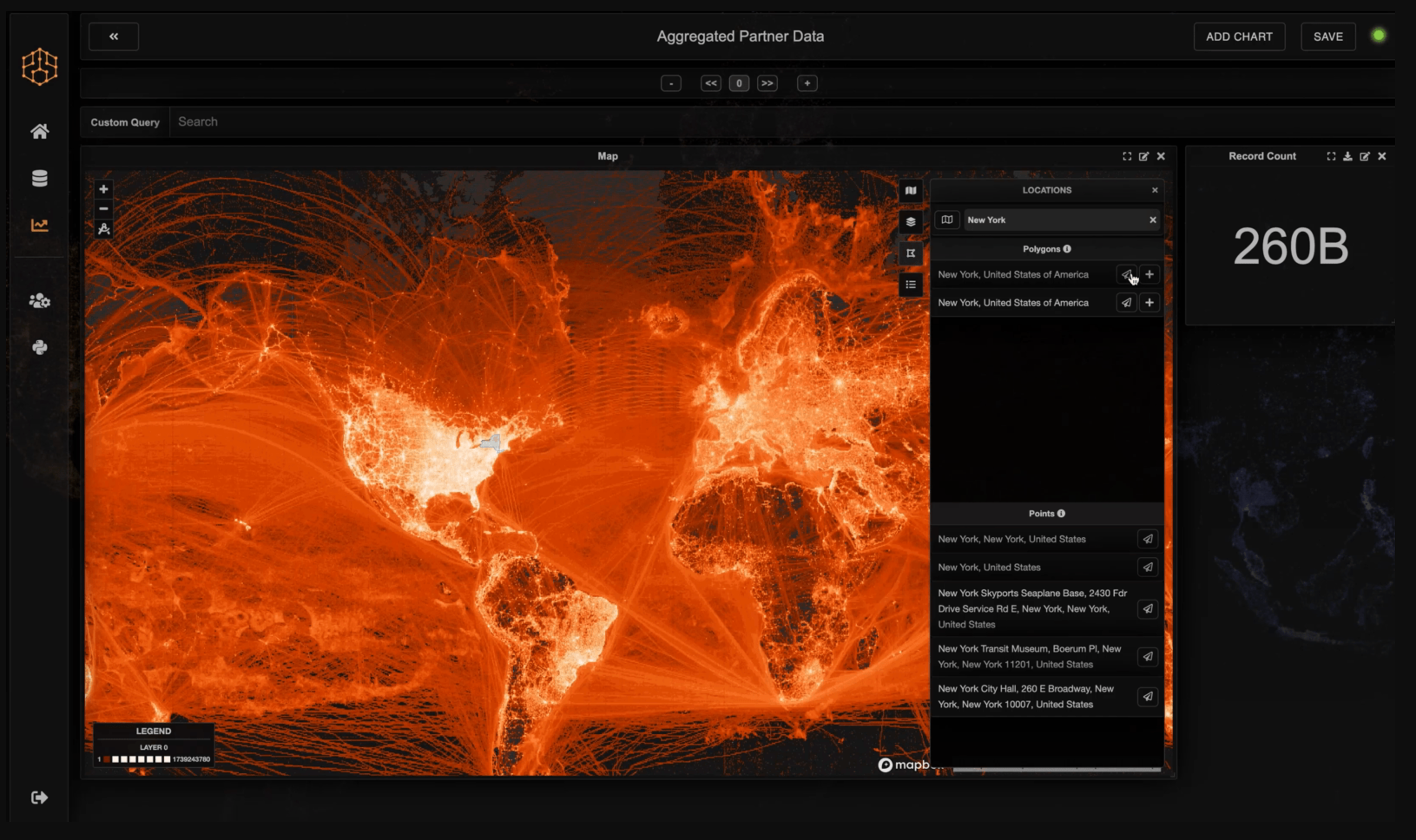 Schedule a Free Platform Demo
Whether you're trying to win business, improve margins, stand out or save lives, possessing massive amounts of data is no longer enough. Especially in the world of location data, gaining an edge comes down to seeing the insights no one else can see.
Start building better insights, by seeing your data in ways you've never imagined.
Contact Our Team